Meet Piper: The Airport K-9 Clearing the Runway so You Can Get Off the Ground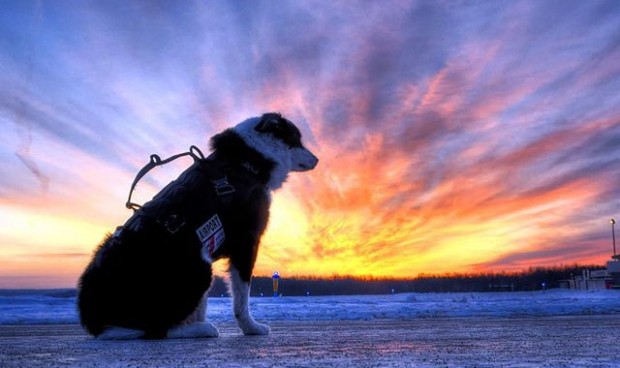 Piper the Border Collie has one mission in life: keep humans safe from airplane bird strikes. Judging by his track record, he's 
a very good boy
.
In Traverse City, Michigan
, seven-year old Piper protects the runways of Cherry Capital Airport. The K-9 – who works 10 hours a day (with plenty of naps and treats) – is tasked to run up and down the fields toward flocks of birds in order to scare them away from planes that are landing and taking off from the runway. Bird strikes can cause fatal accidents and irreversible damage to aircrafts when they collide with the windshield or are sucked into the engine.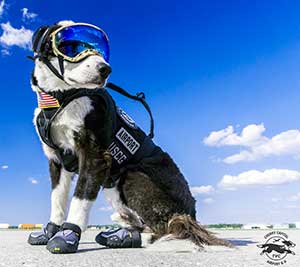 Wearing a ski mask to protect him from debris, Piper's training revolves around obedience and off-leash control. According to owner/trainer Brian Edwards, Piper is unafraid of planes and knows when the planes are landing. According to Edwards, Piper was made for this job. Most airports use sirens and traps to scare away wildlife from the runways. But according to the Cherry Capital Airport
website
, dogs are the most effective method of wildlife mitigation at airports. Yet only a handful of other airports in the U.S. use dogs for the job. Border Collies are perfect for this type of work because they are natural herders. With 2,450 birds chased, 597 miles patrolled and 2,447 hours worked, it is safe to say that Piper is doing an excellent job. He is indeed the world's coolest airport employee. Check out Piper in action with the photos and a video below. Continue keeping us safe Piper!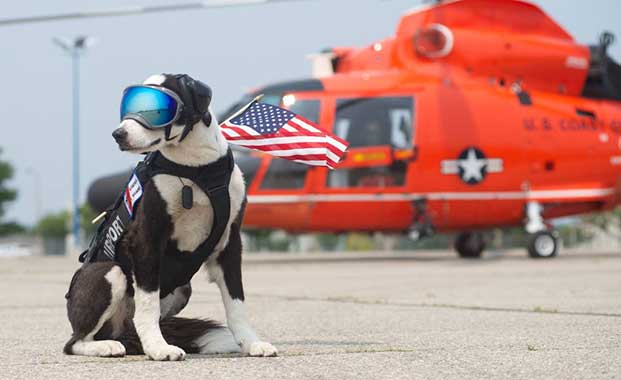 Advertisement
More Articles from YourDailyDish