Mila Kunis & Ashton Kutcher Expecting a Son – Report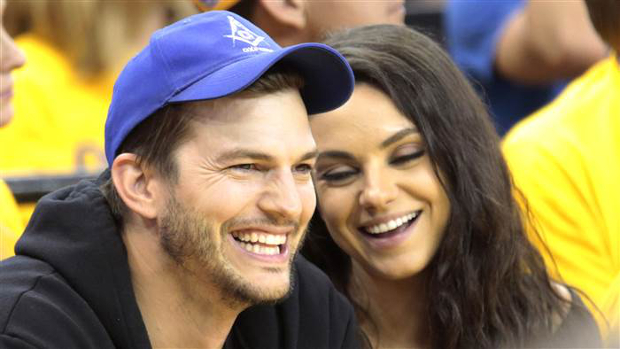 Mila Kunis and Ashton Kutcher are expecting a little boy, according to reports. The Hollywood stars, who wed last summer, first became parents in 2014 when daughter Wyatt was born.
And, as their little girl prepares to turn two years old on October 1, she can expect a baby brother very soon, according to
Life & Style.
"Mila and Ashton couldn't be happier," an insider tells the publication. "Even though they told everyone that they'd be happy with another girl, a son is what they were both really hoping for." The duo have remained tight-lipped on Kunis' due date, but it's drawing close and lots of gifts have been arriving at the couple's home. "Ashton's mom sent over a blue blanket and some blue onesies," the source adds. "They've filled the baby's nursery with tech-friendly toys and gadgets, and they recently picked up the Barnett Lil' Banshee Target archery set to add to their collection of toys." But like his big sister, the newborn isn't going to have it easy – Kunis and Kutcher want their children to understand the value of money, so their privileged upbringing doesn't make them feel entitled. The
Ted
star and Kutcher both came from modest backgrounds and they are hoping they can raise their children to be appreciative, despite their Hollywood lifestyles. "The one topic of conversation we had even prior to ever having kids was always 'How do you raise a child to not be an a**hole?' " Kunis told
The Kyle and Jackie O Show
recently. "And it's so important because we both came from pretty, pretty, solid poverty backgrounds and grew up very poor and are very much self-made and are very aware of what a dollar is worth. Nothing's been handed to us."